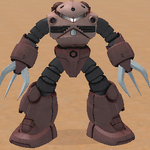 | | |
| --- | --- |
| Model Name: | MSM-07S |
| Unit Name: | Z'Gok S |
| Radar: | 1600m |
| Stock Engine: | N/A |
| Carry Weight: | 9,500 kg |
| Store Price: | N/A |
| Store Sell: | N/A |
| Skills Required | 15.0 |
| Weapon Slots: | Manipulator x4 Headx1 |
Unit Information
Edit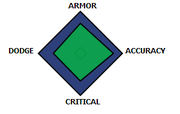 Ground Use: Yes
Space Use: No
MS Contruction skill: 70.0
Meterial: 150xFine Titanium Ceramic Composite 
Engine: HJ
Weapon Available
Edit
Manipulator:
MS Mega Particle Beam Gun.
MS Claw
Head:
+20% Attack to MPBG
+30% Attack to Claw
Recommend Crafted Builds
Edit
Update Power to U. You will see the Power of Z'Gok S. When it come which good pilot has max out Streng, Tactics, H2H, it can easy destroy a Low-Medium Tier MS of EFF, and really hurt to mass production Gundam Ground.
This MS meterial change to FTTC.
Alternate Colors
Edit
Ad blocker interference detected!
Wikia is a free-to-use site that makes money from advertising. We have a modified experience for viewers using ad blockers

Wikia is not accessible if you've made further modifications. Remove the custom ad blocker rule(s) and the page will load as expected.