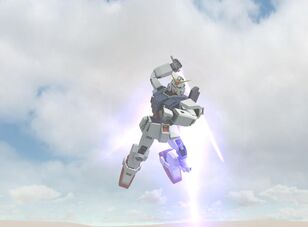 UCGO is an UC Gundam MMORPG which is no longer in service, it was shutdown in 2007. This is a project to develop a private server for UCGO.
Currently this server supports most of the functionality found in the official server, and was the first working UCGO private server to be made.

The server is free to play at

UCGO Private Server timeline:

Winter 2009 – Work started on this server and website was setup.

January 2010 – A test server was made available and free to play for everyone.

September 12th 2010 – Testing was over and the game could start for real.

Information courtesy of
Ad blocker interference detected!
Wikia is a free-to-use site that makes money from advertising. We have a modified experience for viewers using ad blockers

Wikia is not accessible if you've made further modifications. Remove the custom ad blocker rule(s) and the page will load as expected.